In 1992, Kristina left her home country of Sweden to begin her studies in mathematics at the University of Wollongong.
---
As a foreign student away from home and the first in her family to attend university, she had to readjust not to the cultural changes but learn how to navigate the academic system in a new country.
She uses that experience every day in her role as a teacher in mathematics at UOW College, supporting both domestic and international students as they begin their journey into tertiary education.
"I can relate to students who have done the big move and totally understand some of the struggles they are faced with," she says.
From student to teacher

"My time as a student at UOW was awesome and I hope that I can influence them as well to experience the same life-changing opportunity I had," she says.
In fact, when she finished her own Master's in Mathematics at UOW in 1996, Kristina went from sitting in the lecture halls and tutorials to standing in front of them.
She took on a job as a casual mathematics lecturer at the University and was soon approached by UOW College to help domestic and international students gain the foundation skills they needed to transition into the degree programs for which they had been accepted.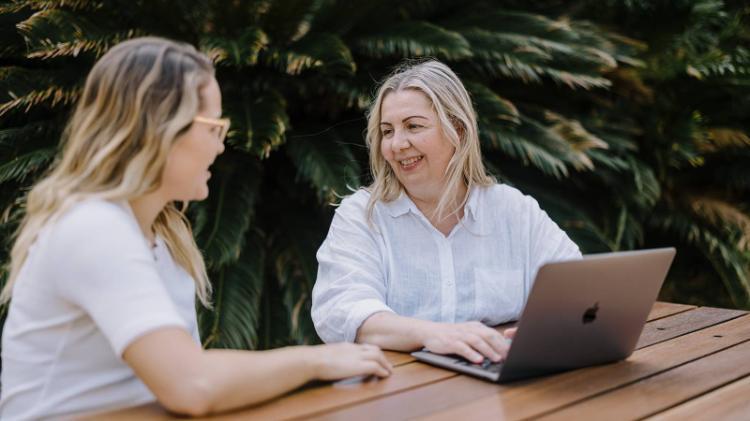 Empowering her students
In the 25 years she has been part of UOW College she has been instrumental in helping tens of thousands of students from around the world to hone their numeracy skills and find the passion for learning that inspired her as a young international student finding her feet in Australia.
Kristina says she thrives on seeing her students' progress and achieve something they have dreamed about.
"I was there once myself, and I still remember when teachers reached out and the difference that it made to me," she says.
An educator's philosophy

"We [the staff] don't differentiate between our students, we are here to help.
"When someone comes along and explains how things work it is amazing. I enjoy seeing our students succeed.
"You can make such a difference to students lives when they understand, pass and continue to achieve their dreams and goals, which is exactly what I came to university for," she says.
"Many of our students have walked such different paths, and when they finally learn to trust themselves and us [as teachers] to support them, they can achieve anything.