At UOW College Australia, our staff members are the core of our identity and greatly influence the impact we have on our students' educational opportunities.
---
Recognising the importance of our staff is crucial, as their efforts greatly contribute to our collective success. We take pride in celebrating their achievements and the valuable impact they have on our organization.
Today, we are proud to spotlight the Winners of our annual Staff Awards – staff members who have been nominated by their peers and assessed by a panel, for genuinely embodying our core values of Excellence, Collaboration, Innovation, Integrity, Passion, and Courage in their work throughout 2023.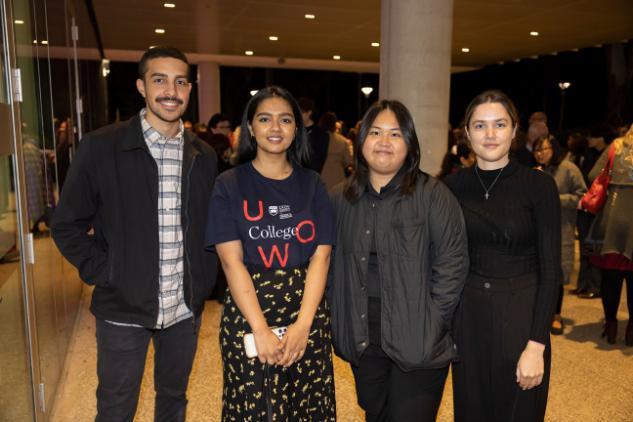 As we reveal these Winners, it is also the perfect opportunity to extend our heartfelt gratitude to each member of the UOW College Australia community.


Winners of the 2023 UOW College Awards
---
Excellence in Professional Service
Winner: Alison Blakey (UOWCA)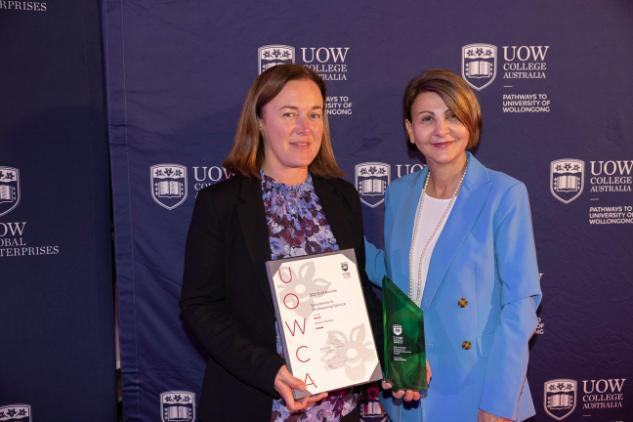 Highly Commended: Eloise Young (UOWGE)
---
Excellence in Teaching
Winner: Kerry Moisidis (UOWCA)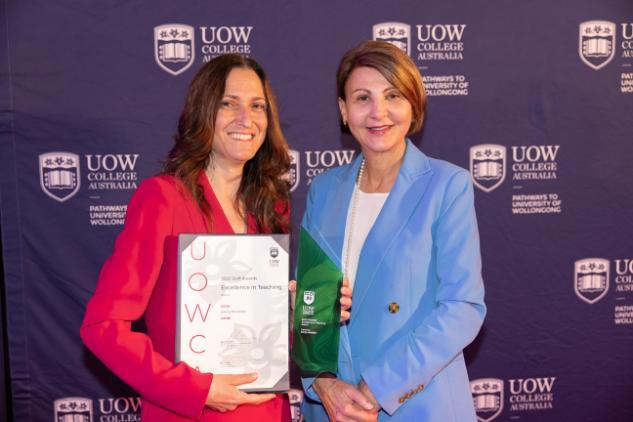 Highly Commended: Emma Donald (UOWCA)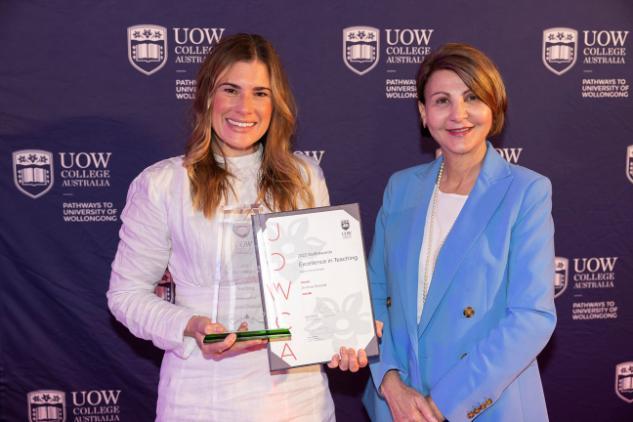 ---
Excellence in Teaching Leadership
Winner: Anthony Spinks (UOWCA)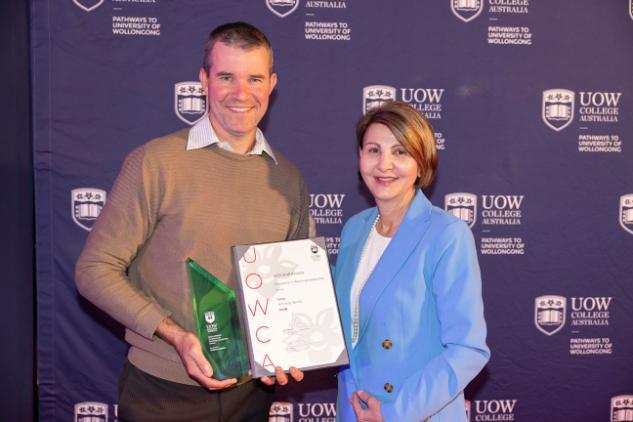 Highly Commended: Anita Goddard (UOWCA)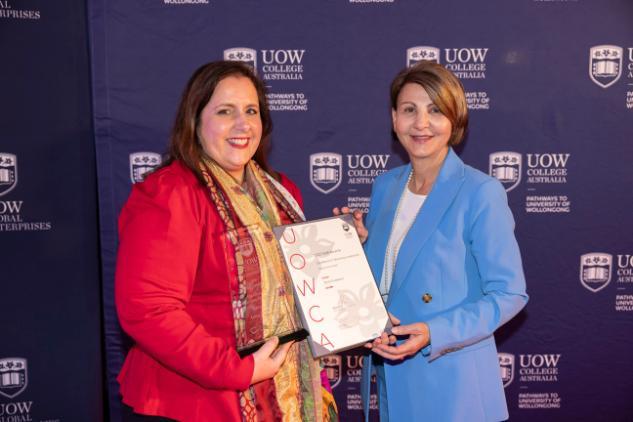 ---
Innovation
Winner: Global Recruitment Team (Kath McCollim, Vignesh Vijayraghavan, Melanie Audus, Sophia Lothian, Santhana Vaidyanathan, Winn Wen & team, Grace Gan + team, Gerald Joshua & team, Arti Thakur, Suleman Asad Kath, Folashade Abioye, Mahasheta Malagi) (UOWGE)
Highly Commended: ETS Online Writing Team (Lisa Mangion and Sharn Hammond) (UOWCA)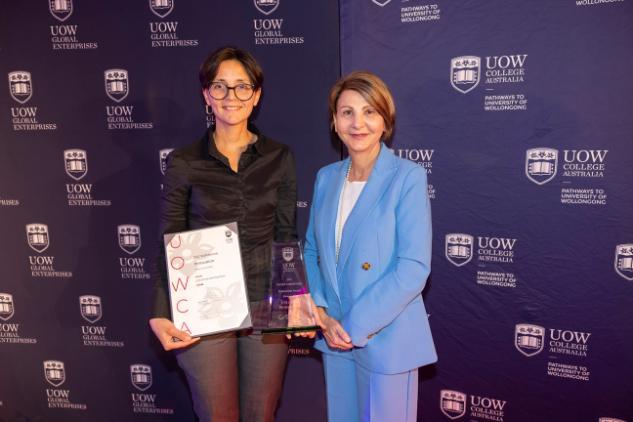 ---
Integrity
Winner: Nicole Lacunza (UOWCA)
Highly Commended: Yu Lian Chin (UOWCA)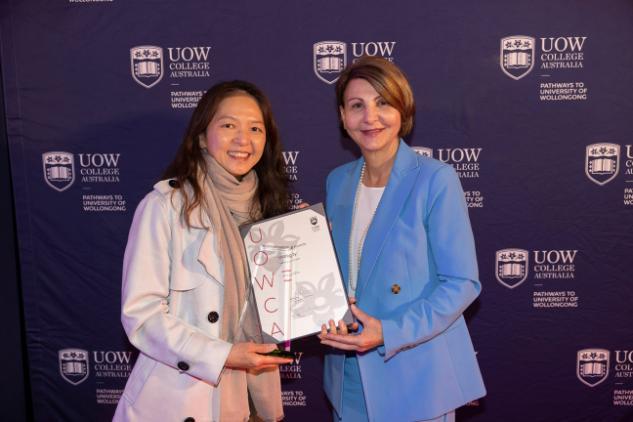 ---
Passion
Winner: Greg Zaharis (UOWCA)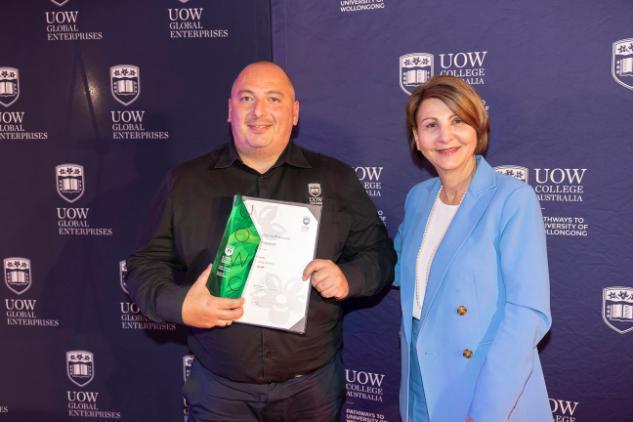 Highly Commended: Jennie Roach (UOWGE)
---
Collaboration - Individual
Winner: Rebecca Smith (UOWCA)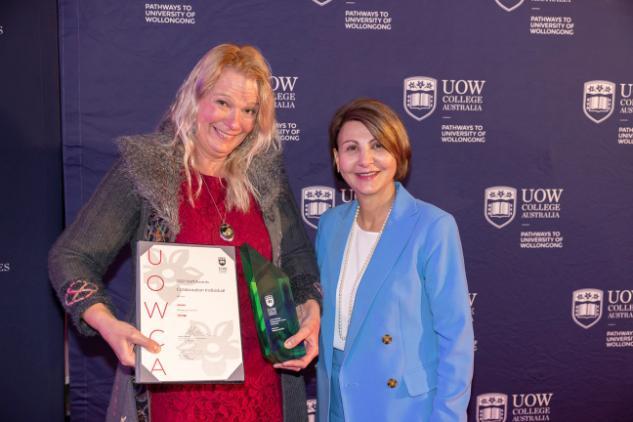 Highly Commended: Vignesh Vijayaraghavan (UOWGE)
---
Collaboration - Teams
Winner: South West Sydney Nursing Team (Liz Thomas, Madeleine Schuldt, Rachel Bilboe, Caitlin Akhurst, Kath Hayes, Desley Fletcher, Shoko Bunder, Kate Strong, Marie Lee, Bec Samways, Nolie-Anne Harper, Melinda Mlacic, Leanne Hicks, Nerissa Hartley, Jolly Mathews, Virginia Vasquez) (UOWCA)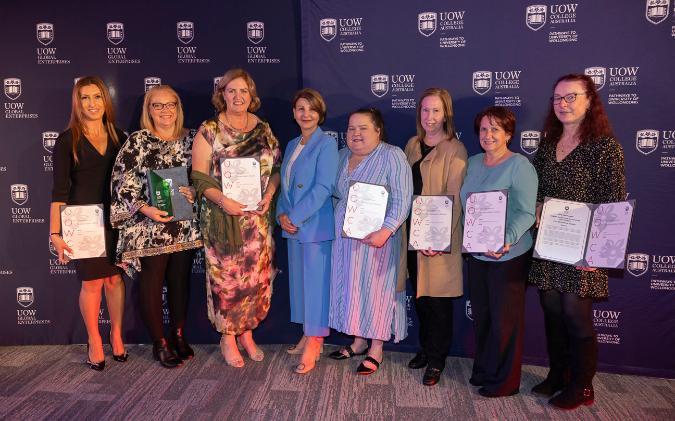 Highly Commended: UOW College Marketing Collaboration Team (Niribi Mathews, Elke Bancroft, Megan Serrano, Eloise Meyer, Emma Sheridan) (UOWCA) and David Macdonald (UOWGE)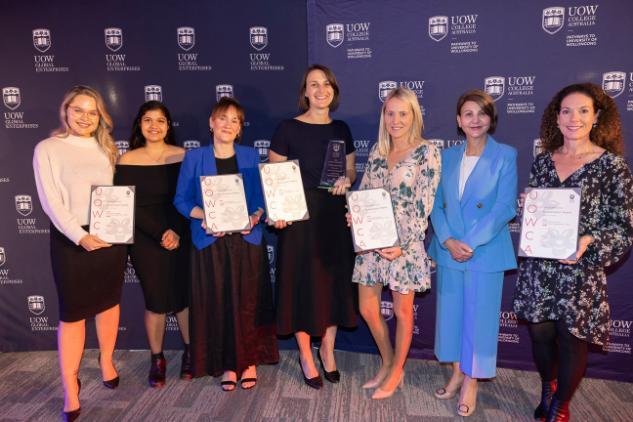 ---
Employee of the Year - 2022
Winner: Niribi Mathews (UOWCA)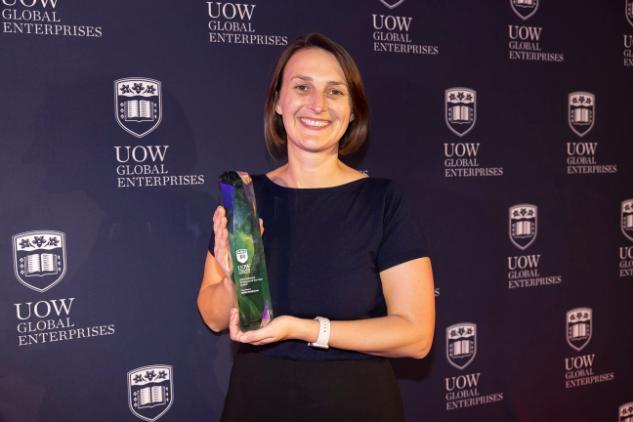 ---
Courage
Winner: Tom Bambrick (UOWGE)
Highly Commended: Melanie Audus (UOWGE)
---