As you prepare to get ready for your exciting journey studying at UOW College, you might be wondering what essential tools you'll need for your studies.
---
Beyond the basics of textbooks and stationery, there's a wide range of technology that can make your life on campus easier and more productive.
Today, we'll explore some tech essentials you should consider and offer some tips on how to maximize their usefulness.
Laptop
UOW and UOW College has free Wi-Fi everywhere on campus. So, while you don't have to have a laptop, it's a really good idea. With a laptop, you can take notes, check out your course details, hand in assignments, undertake research, join classes or even just relax and watch a movie.
While we do have computer labs and a library where you can study, borrow books and print things, bringing your own laptop does mean that you can work wherever you like, whenever you like. When picking one, think about what you will be studying and how much you want to spend, as some subjects may need special software or a faster laptop.
Also, make sure you can get to your personal email on the internet. You will need it when you are signing up and setting up your VPN. And it's where all your most important notifications will come, whether from online stores to potential job opportunities. Keep checking it so you don't miss out!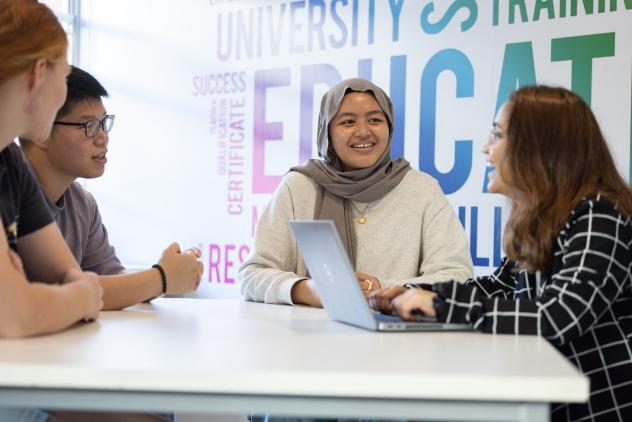 Mobile phone or SMART phone
Having a mobile phone with enough credit is essential, especially when you are first setting up things like VPN access during orientation and enrolment.
If you are still using a basic phone, think about making the switch to a smartphone. It is not just about calls and texts. A smartphone lets you seamlessly manage your timetable, tap into the MYUOW apps, and connect with fellow students on social platforms. It is all about making your experience smoother and more connected. It is a win-win!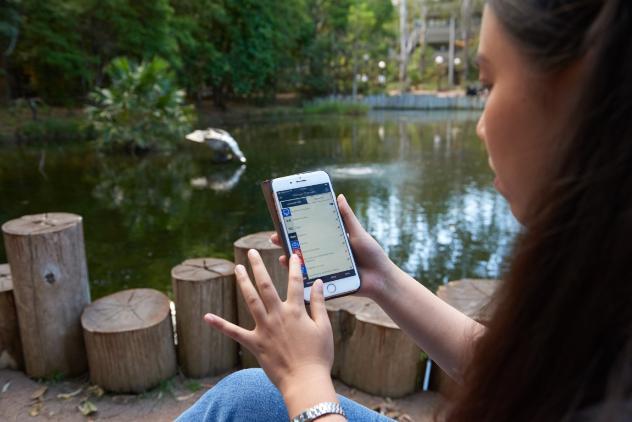 Travel Power Adapter
For our international students, remember that power outlets can vary by country. If you are heading to Australia for your studies, make sure you have a power adapter that is compatible with Australian outlets. It ensures your devices stay charged and ready to go.
Headphones
It is a good idea to bring your own headphones to campus when you have class or want to study. . Having your own set of head phones can help you focus and stay engaged with everything you are studying.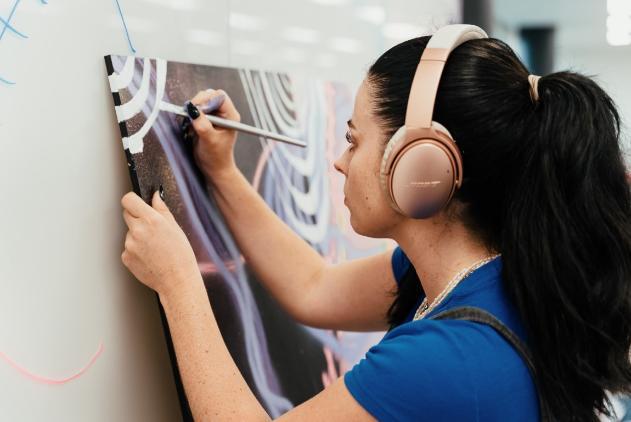 Essential Study Apps and Software
Good news! As a UOW College student, you can download a collection of free software to help you out in your studies. Make sure to take advantage of this perk to make your journey smoother. For a complete list of available software, you can check it out here.
Multi-Factor Authentication
At UOW College, you will be required to use multi-factor authentication (MFA) when accessing UOW systems and applications such as UOWmail, Office 365, and Moodle. All new students will be required to set this up at a time that suits you. You can access the MFA Knowledge Base article / Guideline for the setup and opt-in instructions.
As you prepare for your new chapter in life, remember that technology is just a tool. While these devices can make your life significantly more comfortable, nothing substitutes for hard work, persistence, and a thirst for knowledge. Happy packing, and here's to a successful UOW College journey at the University of Wollongong.